KINGSTON, JAMAICA

— Religious activists, students and colleagues gathered outside Jamaica's biggest university Monday to protest the firing of an HIV expert who testified on behalf of church groups defending an anti-sodomy law.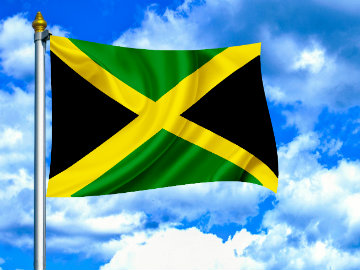 Dozens of protesters said the Jamaica campus of the University of the West Indies punished Dr. Brendan Bain for expressing his opinion as an expert witness in the Belize case. "This is a free speech issue and it's a truth issue," said Dr. Doreen Brady-West, an oncologist in the university's faculty of medical sciences.
Bain, a retired professor who was removed as head of the Caribbean HIV/AIDS Regional Training Network, did not attend the protest and has not commented on his firing.
Last week, the university announced it had fired Bain. It said he had a right "to provide expert testimony in the manner he did," but added that it had become evident Bain lost the support of "a significant sector of the community" served by the HIV prevention group.
Roughly 30 civil society groups that work on HIV prevention issues in the Caribbean had been denouncing Bain's 2012 testimony as an expert witness in a constitutional challenge to a Belize anti-sodomy law dating from 1861. He submitted written testimony at the invitation of church groups defending the law, and critics contended his intervention conflicted with his role as a leader in regional HIV prevention.
The university said it terminated Bain's contract because many authorities felt his testimony contributed "to the continued criminalization and stigmatization" of gay sex.
Many of the demonstrators on Monday were members of Jamaica's "Prayer 2000" religious ministry that last year led a rally aimed at countering what they say is a growing mainstream acceptance of homosexuality.
On Monday, the group's leader, the Rev. Naila Ricketts, said he believed "homo-fascists" were behind Bain's termination. "They want to shut us up, they want to crush us," he said.
Jamaica is among numerous English-speaking Caribbean nations that have anti-sodomy laws. Public health officials say the laws criminalizing gay sex have fueled the region's HIV epidemic by making it hard to effectively reach men who have sex with men, a population that generally faces elevated levels of HIV infection.
The Caribbean has the highest rate of HIV infection outside sub-Saharan Africa. Some experts believe the Caribbean's infection rates for men who have sex with men are the highest in the world.